A little about my puzzles
My first 3D puzzle was the small Arc of Triunph, with only 46 pieces. Since then, I went from 38 to 3.141 pieces of 3D puzzles. From France, to United States; from India, to Egypt; from famous boats, to common transports; Italy to Germany. And so on.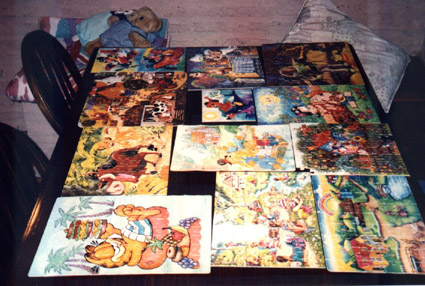 Some of my first puzzles when I was four.